After substantial weight loss, weight gain, or simply from the effects of natural aging, skin on the upper arms can become inelastic, loose, and flabby, looking a lot like "bat wings." Arm lift surgery, also known as brachioplasty, removes excess skin and fat to reveal the toned contours of the upper arm. Dr. Trott's approach will also remove that extra fold of skin in front of your armpit that sags over your bra. When necessary, she will combine the procedure with liposculpture (liposuction) of the arms. For less severe skin tightening, the brachioplasty (arm lift) procedure requires a short incision hidden in your armpit. However, most patients will require an incision that extends from the armpit (or axillae) to the elbow, on the inside of the arm. This scar is hidden when your arms are at your sides. Learn more about arm lift surgery at Suzanne A. Trott, MD, FACS in Beverly Hills, CA and how it can help you wear sleeveless and short-sleeved tops with confidence.
Arm Lift Reviews
"I happily recommend Dr. Suzanne Trott.  After years of plastic surgery I gained the courage to have the hanging skin on my arms removed.  Dr. Trott immediate made me feel comfortable.  As a female doctor she understood why I was taking this step and I could not be more pleased.  Sleeveless dresses here I come."
- L.B. /
Yelp /
May 30, 2017
"34 Year Old Mother of 2 in Desperate Need of a Mommy Makeover - Beverly Hills, CA - After having children, I became deeply insecure and unhappy with my body. I couldn't lose the last 10 pounds of baby weight and I was left with extremely large, saggy breasts and pockets of fat under my armpits, on my hips, stomach and lower back areas. Not to mention stretch marks galore! Several doctors and nurses have thrown out Dr. Trott's name over the years when I would express interest in a mommy makeover. I researched and had consultations with several Los Angeles plastic surgeons but I knew after I met Dr. Trott that she was going to be the one to fix my problem areas. Dr. Trott had the same vision as I for the outcome that I wanted. We agreed on a breast lift, surgical removal of the breast tissue under my armpits, and liposuction of my hips, flanks, lower abdomen and inner thighs. This was my first surgery and experience with anesthesia so I was understandably nervous. Dr. Trott and her assistant, Ady were extremely helpful in answering my every question and never made me feel like I was annoying them or my questions were silly. I was given not only the office number but their personal emails and cell phone numbers and they replied quickly to my every concern. I felt completely confident and secure in my decision by the time my surgery date approached and Dr. Trott even checked in with me the night before. When I arrived for my surgery, Dr. Trott took her time going over everything that I wanted done and made sure that we were on the exact same page regarding the outcome. She held my hand and kept me calm as I was given the anesthesia. Her nurses updated my family regularly during the surgery and made them feel comfortable as well. When I awoke after surgery, Dr. Trott was right there with my family members. I was blown away by the level of care I was receiving and how much she truly cared. I was most definitely in excruciating pain from the liposuction and nauseous from the anesthesia but I wasn't scared and felt like I was in good hands. I was then taken to a recovery center where I stayed for 3 days. Dr. Trott visited AND called me each day and made sure I had the garments, medication and care that I needed during the first few days after my surgery. I mostly slept those first few days but by the 3rd day the pain wasn't as bad and I could move around more comfortably. When Dr. Trott unwrapped me and changed my garments I could not even believe my eyes! Even though I was swollen and bruised, I looked amazing! My breasts were back where they were supposed to be and I didn't have a muffin top or random fat pockets. I have regularly followed up with Dr. Trott ever since and recently just booked the final part of my mommy makeover, a tummy tuck. I have referred several friends to her since my procedure and they have all had incredible life changing results. I could not be happier with my decision! "
- H. /
RealSelf /
May 01, 2016
"If you are looking for a very detailed, professional, state of the art doctor, whose bedside manner and personality is very warm and comforting along with amazing results, well this is your doctor. I work in the aesthetic industry, and I refer all my clients to Dr. Trott as well as have chosen her myself when I have needed her artistic, precise skills.She has performed thousands of surgeries, her body contouring and breasts are the best in the business. Aftercare and follow up is spot on. She will answer all your questions and concerns. Beautiful, friendly office. Nice surgery center. She is my go-to plastic surgeon for myself and my friends and clients. She also created amazing shape wear! Check it out...#lipoqueen."
- J.B. /
Yelp /
Mar 31, 2016
Previous
Next
The best candidates for an arm lift procedure are men or women who have loose and hanging skin from the underside of the upper arm. This skin keeps these individuals from wearing short sleeves or fitted clothing. Patients must be at or near their goal weight, and their weight should be stable. This surgery is not reserved for weight loss patients alone. Patients who are in good health and wish to have their arms toned and tightened may also consider this procedure.
The goal of an arm lift is to remove excess skin and reveal a toned upper arm. The plastic surgeon will evaluate your skin quality and elasticity and determine how much fat, tissue and skin should be removed to attain the results the patient desires. The length of the incision made during surgery will vary. For example, patients who have healthy skin tone may only require a minor incision. Massive weight loss patients who present with excessively loose and hanging skin will require a more extensive approach. During surgery, the excess skin is trimmed and removed, and the underlying muscles are tightened. An armpit lift is sometimes incorporated during this procedure for patients who have additional skin and fat deposits within the armpit.
Swelling is expected after arm lift surgery, although the amount of swelling varies among patients. The swelling starts to subside during the first 1 – 2 weeks after surgery. A compression garment or sleeve will usually be recommended to control this swelling and to keep the skin and tissue firmly protected. Most patients can resume moderate arm activity in 3 – 4 weeks, with a complete recovery about 4 – 6 weeks after the surgery. While all surgical procedures will leave some scarring, the incision resides under the arm so that it is not as noticeable. The surgeon will provide a scar treatment plan to help the incision(s) heal in a healthy and quick manner.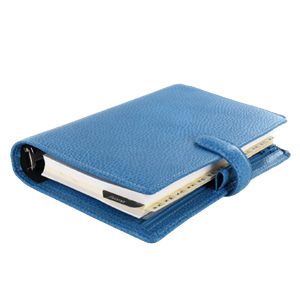 Plan Your Procedure
Recovery Time

1 Week

Procedure Recovery Location

Outpatient
Contact Us
If you are in the process of completing your weight loss journey, or if aging and gravity have caused loose skin to hang from your arms, we encourage you to schedule a consultation at our office to learn more about arm lift surgery. With significant experience and skill, we can create a tighter, more youthful-looking arms with lasting results.
Related Procedures