If lower abdominal wall poochiness, overhanging skin, and stretch marks are the bane of your existence, don't blame yourself! Sit-ups can strengthen the abdominal wall muscles but cannot make your stomach flatter or tighten the loose skin. These changes are secondary to stretching of the tissues over time. An abdominoplasty (more often called a tummy tuck) is the only way to tighten the deep abdominal wall muscles and rid yourself of the stretch marks and redundant skin that are the result of age and childbearing. Double board-certified Plastic Surgeon Dr. Suzanne Trott has perfected her tummy tuck surgery technique for a faster recovery and almost no visible scarring.
If your abdominal muscles are already tight and you just need to smooth out some of the skin, you may be a candidate for a mini-abdominoplasty (mini-tummy tuck). This is often the case for women who have had abdominal wall liposuction (liposculpture) earlier in life and now have a "lumpy" appearing abdomen because the skin did not retract well. In this procedure, just a small amount of skin is removed from the lower abdomen and the resulting incision is shorter. This procedure is associated with considerably less downtime than a full tummy tuck (abdominoplasty). Schedule a consultation at Suzanne A. Trott, MD, FACS in Beverly Hills to learn more about full and mini tummy tuck surgery.
Tummy Tuck Reviews
"Dr. Trott and staff are top notch.  I have visited a lot of high end plastic surgeons and her tummy tucks are the best I've ever seen.  Her Lipo work is above and beyond anyone else as she does things nobody else does.  The best!"
- H.S. /
Yelp /
Apr 23, 2016
"I very highly recommend Dr. Trott. At 52 years old, it had become time to revise the tummy tuck I had 20 years ago after the birth of my (very large!) twins. I consulted with several doctors before deciding she was the right surgeon for the job. I am now three weeks post-op and already thrilled with the results. Equally important, every aspect of the experience has been exemplary. Every phone call, pre-op visit, the surgery itself, and the very impressive after-care has been handled with the utmost professionalism and skill. Her office staff (Nadia and Adylene) is ultra top-notch, too!"
- A.C. /
Facebook /
May 28, 2013
"Dr. Trott does an amazing job targeting all problem areas and perfecting the female shape. I had tummy tuck with lipo of flanks and thighs. She went above and beyond her promised treatment. After being disfigured for years I am finally able to dress appropriately for summer. She is the most thorough Dr. I have ever been to."
- Anonymous /
RateMDs /
Sep 08, 2009
"Granny Makeover - At age 59, and 5"-2", I wanted to treat myself to a "Grannie Makeover!" My body was making me feel terrible about myself as I was really seeing what having three kids and two previous abdominal surgeries looked like! My abdomen looked like a LARGE deflated balloon and when I would lean over..well it was making me sick! I REALLY needed a tummy tuck!! My boobs had seemed to triple in size and they needed a reduction and lift! I was turning into a potato...like my mom and I once had a great shape! I wanted to find a female plastic surgeon who would "get me." A friend referred me and said to me "Don't EVEN bother going to anyone other than Suzanne Trott!!" So, I did! My first consultation was so positive and she totally understood all of my issues and concerns. Dr Trott is a perfectionist and extremely cautious, and I liked that! I am married to a physician who practices the same standards. I had my abdominalplasty, breast lift and reduction with a fat transfer to my breasts for a natural look. She also performed lipo to my hips and thighs and wherever else I needed. She is the LipoQueen and she has totally re-shaped me! She is very genuine, sweet and funny! She has a great bedside manner! I am sooooo soooo pleased with my results! I love how my body looks, my clothes fit like they should and NOW at age 62 I can saunter down any beach in a string bikini and not give a youknowwhat!Dr Suzanne Trott is the absolute best! I will tell you, don't EVEN bother going to anyone other than Suzanne Trott! I love you, Dr. Trott and I am forever grateful to you. You really have a gift!! XoxoVicki"
- V. /
RealSelf /
Mar 24, 2017
"39 Year Old, Mother of Two Kids. Beverly Hills, CA - Having had a full tummy tuck and liposuction a few years ago with a different doctor, I was disappointed that I still had fat that wasn't removed through my first procedure and over time it was difficult to get rid of regardless of exercise and diet. I had heard that Dr. Trott was well known in Beverlly Hills for her plastic surgery work and decided to give it one more try. I'm glad that I did because I'm thrilled will the results. "
- M. /
RealSelf /
May 17, 2016
Previous
Next
The best candidates for tummy tuck surgery are those in good health and who at or near their desired weight. Tummy tuck surgery should not be used as a form of weight loss, but as a means to tone the midsection after having already met your weight loss goals. Good candidates for tummy tucks are men or women who experience:
Excessive skin around the belly button.
A weakened abdominal wall.
Sagging or loosened skin on the abdomen.
The incision is hidden by a bikini (which you might actually start wearing again!) or underwear. Double board-certified Plastic Surgeon Dr. Suzanne Trott makes a special effort to keep the incision low enough to be concealed by today's low-cut jeans. Dr. Trott can combine this procedure with liposculpture (liposuction) of the hips ("back fat" or "muffin top") when necessary for total circumferential body contouring. In the abdominoplasty (tummy tuck) procedure, Dr. Trott will tighten the deep abdominal wall muscles with permanent stitches and remove all of the skin from below the belly button down to the hair-bearing area. The belly button will be in the same place that it was before—just much more aesthetically pleasing in appearance and not all stretched out. Dr. Trott performs the Lockwood "High Lateral Tension" Abdominoplasty on all of her patients. This technique, developed by the late Ted Lockwood, the father of body contouring surgery, incorporates a special deep layer of stitches which will give the patient an upper thigh lift at the same time. Nearly all of the stitches that Dr. Trott places are absorbable so that patients will not have to endure suture removal post-operatively in with an extra trip to the plastic surgery office of Suzanne A. Trott, MD, FACS in Beverly Hills, CA. Dr. Trott also uses an On Q™ pain pump which stays in place for 3 days postoperatively, bathing the tissues in local anesthetic to help give patients the easiest, most comfortable recovery possible.
Following abdominoplasty, there will be some swelling and bruising around the abdomen and belly button. For the first few days following the procedure, tubes may be used to drain the incision site of any blood and fluid. Some patients may be issued an antibiotic to help prevent infection. Patients will experience some abdominal pain, which is normal, and the swelling can take 6 weeks or more to subside. It is very important that patients are careful moving around following the first few months of surgery and they will need to schedule follow up appointments at our office periodically for progress checks.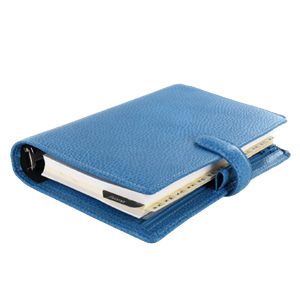 Plan Your Procedure
Recovery Time

1 - 6 Weeks

Procedure Recovery Location

Outpatient
Contact Us
If you want to attain a flatter, more attractive stomach and have tried a healthy diet and exercise, a tummy tuck may help get you to your desired results. Tummy tuck surgery can help you with the confidence you need to walk the beach without a cover-up and show off the body that you've worked so hard to attain. Schedule a consultation with our office today and learn how a tummy tuck can transform you.
Related Procedures
Related Posts