Eventually, sun and environmental damage along with natural aging and genetics will start to show on the skin. You may see brown spots, wrinkles, fine lines, scarring, uneven skin tone, or a rough skin texture that make your skin look dull and unhealthy. Laser skin rejuvenation treatments improve skin texture and tone, as well as reducing the appearance of wrinkles, acne scars, and pores. Considered a "lunchtime" procedure, laser skin rejuvenation can be performed inside the Beverly Hills office of Suzanne A. Trott, MD, FACS to give patients a brighter, more youthful appearance. Schedule a consultation in Beverly Hills, CA with double board-certified Plastic Surgeon Dr. Suzanne Trott to learn about laser skin rejuvenation to restore your radiant complexion.
Laser Skin Resurfacing Reviews
Patients who will get the greatest benefits from laser skin resurfacing will want a fast, effective treatment for pigmented skin spots, lines, wrinkles, scars, uneven skin tone, and rough skin texture.
During laser skin resurfacing, the doctor will aim brief, pulsating beams of light to the damaged skin. The laser will ultimately destroy the unwanted skin layer by layer. The depth depends on the patient's particular condition and needs. The laser beam removes the outer layer of skin, which is known as the epidermis. At the same time, the laser is heating the dermis, the layer underneath, which stimulates the growth of collagen. Once the damaged layers of skin are destroyed, it will begin to crust, flake, and peel away over the course of several weeks. Once this process is complete, new skin will appear in its place that's healthier, brighter, younger looking, and more even-toned.
Even though laser skin resurfacing is nonsurgical and is considered noninvasive, there generally is some downtime associated with the procedure depending on the level of aggression. To ease any discomfort during treatment, our practitioner may choose to numb the skin using a local anesthetic. A sedative can also be given to relax the patient. If the whole face is being treated or if other procedures are being done in conjunction with resurfacing, a local anesthesia will be given. The doctor places the laser on the treatment area for a short amount of time and repeats this process until all of the damaged skin has been treated. After the ablative procedure, the treated skin will appear swollen, itchy and raw. It's possible for these areas to discharge a yellowish liquid. A doctor will apply a thick, protective ointment and cover the area in an airtight, watertight dressing to protect the treated skin. During recovery, the treated area will need to be kept clean and protected. Crusting can also occur, so the patient must refrain from picking since this can lead to permanent scarring. New skin is usually generated in about 1 – 2 weeks. With non-ablation, a patient can expect swelling and redness which can be remedied with ice packs.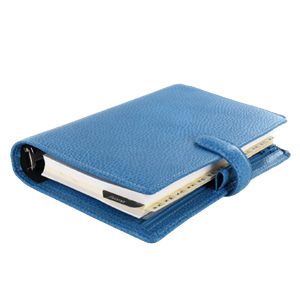 Plan Your Procedure
Recovery Time

1 Week

Procedure Recovery Location

Out-Patient
Contact Us
Treat Sun-Damaged Skin Today!
Our office offers numerous treatment options for sun-damaged and aging skin. The decision whether to choose ablative or non-ablative laser skin resurfacing is dependent upon the patient's individual condition, aesthetic goals, budget, as well as pain tolerance and allowance for recovery time. We can discuss your specific quest for healthier looking skin during a private and thorough skin consult. If you are interested in laser skin resurfacing, we invite you to call our office today and schedule an appointment for a thorough analysis.
Related Procedures
Related Posts