All Liposuction is Not Created Equal
Dr. Trott has been performing liposculpting for over fifteen years in the Beverly Hills area, and she is not only considered a true artist of the human body by her patients, but by her colleagues and co-workers. She uses the state of the art Microaire™ power-assisted liposuction SAFE technique, combined with her innate understanding of the female body to deliver the best possible results in body contouring.

Known as the "Lipo Queen", among her patients, Dr. Trott has exceptional skill in using different liposuction techniques to help her patients get a slimmer body with smooth contours to boost their self-confidence.
For most men and women, there will always be stubborn pockets of fat in the body that cannot be reduced with a healthy diet and exercise. For anyone who is at or near a healthy, stable weight, but cannot get the body contours they want because of localized deposits of fat in the stomach, arms, thighs neck, or other area of the body, surgical liposuction at Suzanne A. Trott, MD, FACS in Beverly Hills, CA may be an option. Liposuction is not meant to be a weight loss method or a way to fix cellulite and loose skin, but double board-certified Plastic Surgeon Dr. Suzanne Trott has helped many men and women reach their physical goals with liposuction. If stubborn pockets of fat caused by genetics is holding you back from loving how you look or wearing what you want, schedule a consultation with Dr. Trott to learn more about surgical liposuction.
Liposuction Reviews
"Excellent, Caring Physician - I did a lot of research and spoke with several doctors before deciding to have Dr. Trott perform my liposuction and breast lift. I'm middle-aged and after three children I wanted the "mommy make-over" to get back the body I previously had. My surgery was a few years ago, and everything still looks great. I was particularly impressed with the amount of time Dr. Trott spent with me before, immediately after, and in after-care follow up visits. She truly cares about her patients, and her goal is to help you look the way you want to look. She is extremely sensitive to patients not wanting to look like the had "work" done, so her focus is on natural sculpting. She is honest, very knowledgeable, and an excellent surgeon. I would definitely recommend her to anyone without reservation."
- Anonymous /
Vitals /
Aug 14, 2013
"Choosing Dr. Trott to perform my plastic surgery was the best decision I have ever made. The procedure I needed (liposuction with lipotransfer) is not all that common and there are not that many plastic surgeons that perform it. So I had to look for a doctor all over the country. Once I found Dr. Trott and red all the reviews, I was still very hesitant and wanted to meet in person first. I was amazed at how honest she was regarding what to expect. It seemed like she was not money driven at all. She genuinely wanted me to get the results I wanted. She was very straight forward answering my questions, and she openly told me all the downsides of the procedure. After six months of careful consideration I decided to move forward with Dr. Trott. Now it has been almost ten months after my procedure and I have to say I have never been this attractive in my entire life! Not even when I was 18, no joke. My body is perfect. I will not lie, the lipotransfer did not give me desired result (which Dr. Trott warned me may happen), but the results of lipo are absolutely amazing. The scars are gone, I have no weird dimples or wrinkles, everything is smooth and very symmetrical. I have one unnoticeable dent on my abdomen, that nobody (other than me) sees. I love myself naked. I look in the mirror and it makes me happy to see what I see. Truly a flawless work."
- Anonymous /
RateMDs /
Apr 11, 2015
"I had liposuction done initially by awell known surgeon who is a man. The results were mediocre and so I went to Dr. Trott and she redid the areas plus additional areas on my back. I look terrific and she is the very best for body work in Beverly Hills."
- Anonymous /
RateMDs /
Dec 05, 2008
"Dr. Trott is the SmartLipo Queen of Beverly Hills!!! No joke; she's absolutely amazingly talented at sculpting the female figure. She's a perfectionist who is personable and has great work ethic. I trust her completely and have had excellent results on my flanks and thighs."
- Anonymous /
RateMDs /
Dec 17, 2009
"Now I Know Why Everyone Calls Her Lipo Queen...Beverly Hills, CA - I knew I had come to the right place when I went in for my consult and they had Steel Magnolias playing in their lobby. Then I met with Dr. Trott and I was sold! This woman is a straight shooter and absolutely knows what women want. I honestly felt like I was chatting with a friend rather than a doctor. I booked my liposuction procedure that same day. To say that I am ecstatic with my results would be an understatement. Its been 6 months since my surgery and I still can't believe how much she changed my body. I didn't think that my figure would change that much since we were only doing a few areas but I was wrong! Dr. Trott knew exactly which areas to lipo to give me the best results. The whole experience was incredibly pleasant. Its no surprise to me that her staff was also so courteous and helpful. Her office manager Ady is just divine. I must have called her 50 times the week leading up to my surgery and each time she was so patient and helpful and didn't mind answering all my questions. Not once did I feel like I was being a nuisance. I am so happy with my outcome and would highly recommend Dr. Trott. If you are considering having lipo, look no further! "
- D. /
RealSelf /
Oct 04, 2015
Previous
Next
Liposuction is most commonly performed on the abdomen, hips, thighs, buttocks and even the neck. The best candidates for liposuction are those who are in good health and experience:
Excess fat deposits that cannot be altered with diet and exercise.
Disproportionate areas of the body.
Good skin elasticity.
Liposuction is usually performed as an outpatient procedure with the patient under local or general anesthesia. During the procedure, one or more small incisions will be made near the treatment site. A thin tube (cannula) is then inserted through the incision to loosen the excess fat, then suctioned out. The length of this procedure varies among patients, but it typically takes between 1-3 hours to complete. Following their procedure, patients should wear a compression garments for the first few weeks to reduce swelling and ensure optimal healing. Patients can expect minimal scarring at the incision site, but with proper scar management, it will be difficult to notice. In order for the results of liposuction to last, the patient should maintain a stable weight through a healthy diet and exercise.
There are several variations on traditional liposuction, including:
Tumescent liposuction
Suction-assisted liposuction (SAL)
Power-assisted liposuction (PAL)
Ultrasound-assisted liposuction (UAL)
VASER
Laser-assisted liposuction (LAL)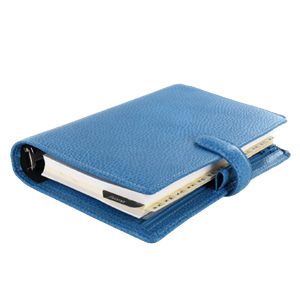 Plan Your Procedure
Recovery Time

4 Days - 1 Week

Procedure Recovery Location

Outpatient
Contact Us
Stubborn fat deposits can keep you from achieving the body you've always wanted. For patients who need assistance getting a slimmer body, schedule a consultation with our office today. We provide a number of advanced techniques in liposuction that can be matched to the needs and desires of each patient for your best results.
Related Procedures
Related Posts