Suzanne Trott, Beverly Hills plastic surgeon transforms the appearance of men and women creating a more youthful appearance using the most advanced minimally invasive techniques. Dr. Trott is proud to now offer a new method for tightening the skin and creating a younger looking facial appearance. The Silhouette InstaLift™ is one of the most exciting new techniques currently available in the aesthetic industry for restoring a youthful contour to the face with no scars and minimal-to-no-downtime. This method of facial tightening has been touted as being a "lunchtime lift" as Dr. Trott is able to perform the procedure in her Beverly Hills office under local anesthesia, usually within an hour. The best part of this treatment, unlike with any "skin tightening" lasers that require multiple (and sometimes painful) treatments, patients see results immediately after the procedure is performed. The lift lasts up to eighteen months, and the volume and skin improvements can last up to 2 years.
The best candidates for this procedure are men and women who desire to refresh their appearance without major surgery. Both men and women can benefit from this procedure, espeically those with fine lines, wrinkles, and moderate facial sagging, but who do not want nor desire to have a traditional surgical facelift.
Silhouette InstaLift™ Reviews
"I met Dr. Trott through a mutual friend who thought I might be a good candidate for a thread lift. I felt a bit apprehensive about the procedure until Suzanne explained the process, answered my questions, and encouraged my feedback at every stage. She was so warm, loving and knowledgeable, that my fears disappeared; I knew I was in the hands of an experienced, caring, professional. My results are absolutely astonishing! It has been five days since the procedure. I looked younger ( jaw line tight, folds around mouth all but erased) immediately. I look younger everyday. I am 58 and now look better than I have in years. Thank you Dr. Trott for making it fun to look in the mirror once again. Please don't hesitate to reach out to Dr. Trott; you will be so glad you did!"
- S.K. /
Yelp /
Aug 19, 2017
Previous
Next
The Silhouette InstaLift™ is an easy in-office treatment to re-contour the face, lifting the deeper layers of the skin for a more youthful, tighter appearance. Dr. Trott recommends this procedure for patients seeking a minimally invasive approach to surgical facelifting because there are no incisions, the treatment is comfortable, and there is minimal post-procedure swelling and bruising. The sutures used with this procedure are absorbable threads made of glycolide/L-lactide (PLGA), which is the same material in Sculptra, which stimulates collagen production as it dissolves so that it adds volume as well as improves skin texture and appearance. It is a non-reactive product tolerated well by the body. The sutures are placed with bidirectional cones to reposition and elevate the skin on the face. The Silhouette InstaLift™ generally takes an hour and can also be performed in combination with fillers such as Voluma, and skin rejuvenation procedures such as laser Genesis, to restore all aspects of the aging face.
The Silhouette InstaLift™ focuses on softening the nasolabial lines, the fine lines that can often be seen at rest near and around the nose and mouth, as well as sagging jowls. It can also improve the appearance of a sagging neck. The results after this treatment are immediately seen with a tighter, fuller complexion. While the results are not as dramatic as a surgical facelift, it is a terrific alternative for patients who are not quite ready for surgery, especially when combined with other nonsurgical facial rejuvenation treatments. In addition, patients who have had facelift surgery can also benefit from this procedure and is often used to maintain the results of surgery so that the outcomes are long-lasting.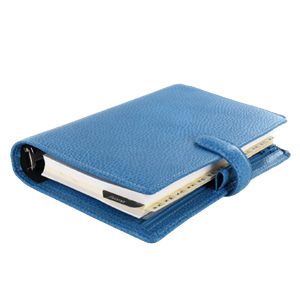 Plan Your Procedure
Recovery Time

None

Average Procedure Time

1-2 Hours
Contact Us
Cosmetic procedures have advanced greatly in recent years. Various aspects of facial aging can now be addressed safely and effectively without surgery. The results are natural looking and can last years. If you have mild to moderate facial lines, wrinkles, and sagging on the face or neck, we invite you to learn more about the Thermi Silhouette InstaLift™. Dr. Suzanne Trout can help you transform your aged and tired appearance with a simple in-office treatment with this revolutionary cosmetic treatment.
Related Post