About Breast Reconstruction
Breast reconstruction is a very personal decision and process, and we are dedicated to supporting you every step of the way. Double board-certified Plastic Surgeon Dr. Suzanne Trott performs safe and efficient breast reconstruction procedures and incorporates the latest aesthetic techniques to maximize the final appearance of the reconstructive work. Our goal at Suzanne A. Trott, MD, FACS in Beverly Hills, CA is to produce a finished result that will be as natural and comfortable for you as possible. The technology for breast reconstruction has advanced considerably in recent years. Techniques and procedures now exist that allow the creation of a reconstructed breast that looks and feels very much like a native breast. Below, please find information on the various breast reconstruction procedures offered by Dr. Trott and answers to many of the common questions we receive. We value you as a patient and we strive to help you understand this information so that you can make a more knowledgeable decision about what is individually best for you.
Breast Reconstruction Reviews
"Where do I begin with Dr. Trott... I met her a year and a half ago when I was looking for a surgeon to perform my preventative double mastectomy, which could be scary for a 30 year old. I immediately fell in love with her warm personality and extreme knowledge of this procedure. I knew immediately that she was my surgeon.I had my Double mastectomy last February, followed by tissue expanding sessions in her office biweekly, until my reconstruction surgery in June.  The first surgery, (which was my first time ever under the knife) she made me feel so comfortable, both mentally and physically (she is incredible at pain management).  She checked on me every day during my 3 day hospital stay and was always available when I needed her.I looked forward to my expansion appointments because I began to view her as not only my surgeon, but a close friend. Who would have thought that tissue expanding would be so fun? ;)Again, she is great at pain management, whether she was removing a drain or filling the expander port, she was always sure to numb the area before doing any procedure. I never felt any discomfort during these visits, which I heard can be unpleasant.The exchange surgery was quick and easy. I cannot recommend Dr. Trott enough! She is a wonderful person and an incredible surgeon. I am beyond happy with my cosmetic results and  had the best experience with her over the past year!  Thanks Dr. Trott.oh-and I read her book "Lipo Queen" during my recovery and it's so good!!"
- J.B. /
Yelp /
Feb 05, 2017
"I don't even know where to really start, but Dr Trott and Addy are freaking amazeballs. I'm BRCA2 positive, and Dr Trott oversaw the entire breast reconstruction process after my double mastectomy. I'm not only thrilled with the results, but I'm happy that I had a surgeon who didn't treat me like "one more boob job". I traveled all the way from Sacramento for her hands specifically. You won't be disappointed with Dr. Trott!!"
- T.M. /
Yelp /
Feb 06, 2017
"Dr Trott is amazing! I had went through breast cancer and she helped with breast reconstructive surgery and was very happy with the results. I will be seeing here again for a final surgery again and I feel very comfortable knowing I'm in great hands . Thank you so much Dr. Trott !"
- H.L. /
Facebook /
Aug 24, 2014
"I have had numerous mutilating surgeries and less than compassionate and caring doctors. Dr.Trott from my initial consult,surgery to current continues to have the highest degree of surgical expertise and was committed to helping me get the corrective results that my breasts required. Dr.Trott also referred me to one of her associates, Dr. Merrek Dobkey and they both worked together to correct and improve the results of 8 years of horrible results and 4 incompetent plastic and reconstructive. I am so very grateful and pleased with the results.Dr. Trott is a true patient's doctor who gave me what I needed and asked for and was not just interested in the money part, which had been my experience with the 4 previous doctors.I can highly recommend her."
- Anonymous /
RateMDs /
Nov 23, 2008
"I had breast cancer, and Dr. Trott helped me from beginning to end as I beat it. The results are beautiful but the friend and family members that I gained in having this sweet soul and her staff as part of my dream team to help me thru such a hard time is priceless. She came up with options that would make me feel comfortable and still feel like me. She took the time to figure out how she could best keep what I loved most. Reconstruction is not easy and means something completely different for each individual. My results are beautiful and much better than I could have ever expected. Thank you Dr. Trott!!"
- J.L. /
Yelp /
Oct 25, 2016
Previous
Next
Breast reconstruction surgery is common to restore one or both breasts after:
A mastectomy or lumpectomy
A traumatic injury that damaged the breast tissue
Congenital/birth defects such as tubular or unsymmetrical breasts
Extreme weight loss
There are currently 2 ways of creating a new breast with Dr. Trott:
1) Using tissue expanders and implants for reconstruction
Expander/implant reconstruction is the most common reconstruction performed after a total mastectomy (breast removal surgery). First the expander is placed immediately at the time of mastectomy. Then over the next 2 – 3 months it is expanded with saline at weekly office visits. These expansions cause minimal to no discomfort. The expansion is completed when you and Dr. Trott have reached the goal volume for your new breast(s). Then at a second surgery the saline-filled expander is removed and replaced with a natural-feeling silicone implant. At that time, the other breast can be lifted and/or augmented to match your new reconstructed breast. It is possible in selected cases to do the entire procedure in one stage. Dr. Trott will discuss whether or not you are a candidate for this if it is something that interests you. The nipple reconstruction is usually performed at the second surgery or several months later. For the new nipple, Dr. Trott fashions a local skin flap that does not require skin grafts from anywhere else on your body. This procedure usually takes about 45 minutes and can be done under local anesthesia. This entire expander/implant reconstructive process can take approximately 3 – 6 months to complete.
A tissue expander may also be placed at the time of the initial mastectomy as a temporary spacer in the chest if radiation therapy will be required. The tissue expander may be removed and replaced with a breast reconstruction flap at a later date. This allows for the preservation of the maximum amount of chest wall skin while sparing the flap the potentially damaging effects of the radiation therapy.
2) Using your own tissue
Your own tissue may be transferred to create a new breast from another portion of the body, such as the abdomen, where excess skin and fat is less desired. The tissue transferred collectively is known as a "flap." A breast reconstructed from your own tissue will look and feel much like a native breast that has had a breast lift. It will gain and lose weight with you and age just like the rest of your body.
Immediate breast reconstruction is breast reconstruction that is performed during the same procedure as the initial mastectomy. The breast is reconstructed during the same surgery and allows you to awaken from surgery with a new breast.
Delayed reconstruction means that the mastectomy, lumpectomy or other breast procedure has been performed in the past, or if circumstances, such as the need for radiation therapy, may be a contraindication to immediate reconstruction. Breast reconstruction may have been attempted or completed with tissue expanders or implants with which you may be unhappy.
To create a tissue flap, the surgeon will remove a section of skin, fat, and muscle from one area of the body to move it to the breast. Tissue may be taken from the abdomen, upper back, or buttocks. Surgeons may also use a tissue expander to gradually enlarge and open space for an implant. When the skin has been stretched to the needed size, the expander will be removed and replaced with either a silicone or saline implant.
The Women's Health and Cancer Act (WHCA) was signed into federal law in 1998 and requires that health insurance companies cover breast reconstruction surgery after breast cancer. For more information on this law and breast cancer, please visit www.cancer.org.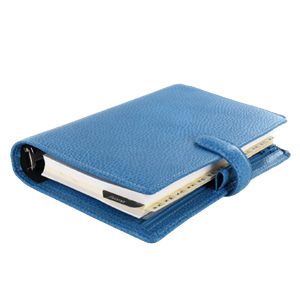 Plan Your Procedure
Recovery Time

1 - 2 Weeks

Procedure Recovery Location

Outpatient
Contact Us
We understand that losing the breasts as a result of a cancer or an accident can result in lowered self-esteem, but having a breast reconstruction surgery may help your physical and emotional recovery. Please contact our office to schedule your consultation and learn about your breast reconstruction options.
Related Procedures
Related Posts