Restylane injectable dermal fillers are designed to smooth wrinkles, sculpt lips, and shape facial contours. It is a clear, synthetic gel made with hyaluronic acid (HA), a natural substance that is found throughout your body, so it carries little risk of allergic reaction. The most common areas for treatment at Suzanne A. Trott, MD, FACS in Beverly Hills, CA are the glabellar lines (between the eyebrows) and the nasolabial folds (from the root of the nose to the angle of your mouth). With its unique ability to bind with water, double board-certified Plastic Surgeon Dr. Suzanne Trott has seen the results of Restylane last up to 18 months in her patients. Each formula of Restylane is designed to correct a specific sign of aging in the face:
Restylane: used throughout the face to plump lines and wrinkles as well as adding volume to the cheeks and lips.
Restylane Lyft: adds volume to the cheeks to improve facial contours while also correcting lines and wrinkles.
Restylane Refyne: specifically designed to soften the nasolabial folds and marionette lines (laugh lines) while maintaining a natural expression.
Restylane Defyne: using XpresHAn Technology™ to smooth deep laugh lines around the mouth.
Restylane Silk: adds volume to the lips while smoothing lines in and around the mouth.
Restylane® Reviews
"Lips, Lips, Lips! - Beverly Hills, CA - I have always had very thin lips. I've always loved a bold lipstick look however I have never been able to wear any because it just did not look right on my lips. I also wasn't a fan of over lining. I was on the fence because I do not like needles and many reviews said they did not notice a difference. However, this was the best decision by far that I have made. My lips now look full and amazing! I can now wear any and every lipstick color I can think of! I can now wear lipstick confidently! "
- G. /
RealSelf /
May 01, 2016
"I have had botox two times prior to seeing Dr. Trott. I am young but I do not like the 11 that shows up between my brows. The last few times I had it done it didn't look natural and it felt frozen. However Trott was a completely different experience, I loved the way my forehead looked and it was still natural. HIGHLY HIGHLY recommend her!!!"
- S.A. /
Yelp /
Aug 08, 2013
"Fuller Lips - Beverly Hills, CA - My goal and purpose was to achieve plumper, fuller lips while maintaining a natural look. Dr.Trott made some excellent suggestions on what would flatter my features and i completely trusted her judgment and was not disappointed. Dr.trott and her assistant were promt, professional and best of all easy going. She knew exactly what i wanted and the execution was impeccable. I definitely will be going back. "
- J. /
RealSelf /
May 01, 2016
"botox without the plastic look! - Beverly Hills, CA - I'm a 38 year old woman and I started to notice the small beginning stages of crows feet around my eyes and the lines on my forehead. I started to feel down about myself because just like every other woman out there, I don't want to look old. I started to think about botox and fillers but was extremely scared because I didn't want to look fake and plastic. I started to research different doctors and was came across Dr. Trott. I decided to set up an appointment for a consultation. Walking into Dr. Trott's office I was promptly greeted by her receptionist who was courteous. I was called back to meet with Dr. Trott by her office manager/assistant Ady. She was very nice and reassured me that there was nothing to be nervous about as I am terrified of needles. I met with Dr. Trott and discussed my concerns. She gave me my options and discussed how the procedure would go if I chose to go through with it. I was impressed and scheduled an appointment. On the day of my procedure, I was once again courteously greeted and made to feel like I was at home as I waited to be called. The procedure of botox and fillers were absolutely painless. Dr. Trott was extremely gentle and applied a lotion to numb the parts where the needle was to be injected. Her assistant Ady was by her side the entire time. I was advised that I would have some swelling the next day and to apply ice to the injected areas. Dr. Trott's assistant Ady was kind enough to call the next day to see how I was feeling. Once the swelling went down I started to noticed the difference. The lines around my eyes were no longer visible and the lines on my forehead were also gone but I was still left with the movement in my forehead. I've seen some people that are over injected and have no emotion or movement on their face. I am one happy patient have recommended Dr. Trott to my friends and family. I do plan to return when touch ups are needed. "
- R. /
RealSelf /
Oct 14, 2015
"My visits with Dr. Trott are great.  She makes room for me in her busy schedule for Botox. She is always warm, welcoming and makes me feel very comfortable. The entire staff is friendly and extremely accommodating. I look forward to all of my visits, and would recommend Dr. Trott to anyone."
- N.G. /
Yelp /
Apr 02, 2017
Previous
Next
Both men and women can attain softer, natural looking results with Restylane. It is safe to use for any skin type and any ethnicity and works best for patients who have experienced a loss of volume around the mouth, under the eyes, and for those who have "cracks" to fill, such as the deep lines that can develop between the eyebrows. Women who desire to have fuller lips are also good candidates for this filler.
Restylane is administered through an easy and quick injection process. The practitioner will mark the injection sites on the patient's face using a washable marker, in order to ensure accuracy during the procedure. Using a thin needle, the gel is injected into the designated areas to smooth wrinkles and folds as well as add volume to the face. A numbing ointment may be rubbed around the injection sites to prevent discomfort during treatment. The duration of the treatment is dependent upon how much filler is being injected and where. Typically, treatment last up to an hour and patients leave looking younger and refreshed.
Following treatment, the effects of Restylane can be seen immediately. Lines that once appeared as deep cracks, will appear smooth and soft. For patients receiving a Restylane injection into the lips, the lips will appear swollen for a couple of days, but then will look natural and beautiful. Immediately following the treatment, there may be some swelling and redness that occurs at the injection sites, however this will go away after a few hours. Patients are advised to follow all aftercare instructions to see the best results and they may return to their regular routines immediately. Results are expected to last 6 to 12 months. After that time, patients may return for additional treatment.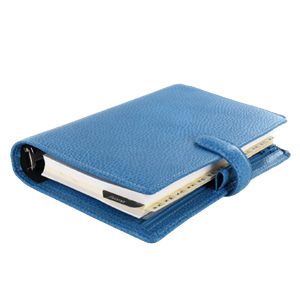 Our office offers numerous choices for nonsurgical facial rejuvenation. Patients seeking wrinkle treatment may benefit from a facial filler injection, such as Restylane. We invite you to call our office for a free consult to discuss all of the filler options, as well as the other treatments we offer that can lead to a glowing, smoother complexion.
Related Procedures
Related Posts