About Post-Bariatric Surgery
If you have undergone a gastric bypass or LAP-BAND™ procedure and lost close to 100 pounds or more, you are probably now a thin person inside a body that is too big for you. In fact, in some ways the extra skin that hangs from your abdomen, thighs, and arms is harder to manage than before you lost the weight, because you find that you have to keep tucking it into your clothes, applying lotion to chaffed skin, and developing skin infections. Therefore, you haven't really been able to enjoy your svelte new shape. Fortunately, double board-certified Plastic Surgeon Dr. Suzanne Trott can help you look and feel the way you had envisioned–both in and out of clothes. After weight loss body contouring procedures combine reconstructive and cosmetic techniques to tighten, lift, and contour sagging areas for a more attractive appearance. You may choose to treat your arms, breasts, abdomen, buttocks, thighs, neck, or face. Safety comes first and multiple procedures are typically staged 6 weeks to 3 months apart. Schedule a consultation to learn more about after weight loss surgery at Suzanne A. Trott, MD, FACS in Beverly Hills, CA.
After Weight Loss Surgery Reviews
"If you are looking for a very detailed, professional, state of the art doctor, whose bedside manner and personality is very warm and comforting along with amazing results, well this is your doctor. I work in the aesthetic industry, and I refer all my clients to Dr. Trott as well as have chosen her myself when I have needed her artistic, precise skills.She has performed thousands of surgeries, her body contouring and breasts are the best in the business. Aftercare and follow up is spot on. She will answer all your questions and concerns. Beautiful, friendly office. Nice surgery center. She is my go-to plastic surgeon for myself and my friends and clients. She also created amazing shape wear! Check it out...#lipoqueen."
- J.B. /
Yelp /
Mar 31, 2016
Previous
Next
After weight loss surgery is best for patients who have lost a significant amount of weight (around 100 pounds) either bariatric surgery or natural methods. Patients should be at a healthy, stable weight for at least one year to allow the skin time to adjust on its own as much as possible. Most patients will have excess, overhanging skin in several areas, including the face, neck, breasts, arms, stomach, back, and thighs. After weight loss surgery can be great for anyone who wants to reveal their new contours or is suffering chafing, rashes, or infections caused by the excess skin.
Each surgery will be different based on the patient's individual treatment plan, but most patients will be under general anesthesia in an accredited surgical facility. For patient safety, after weight loss surgery may be split into two procedures: an upper body lift and a lower body lift. The surgeon will make thin, clean incisions in the least visible locations and remove the excess skin. Small amounts of fat may be removed for a smooth result, but some patients may need to include liposuction with their after weight loss surgery plan. Once all the areas have been treated, the surgeon will close, clean, and bandage the incisions before placing the patient in a compression garment.
The amount of recovery time needed after body contouring surgery will depend on the number of procedures performed, where skin was removed, and the patient. After surgery, patients should follow all their surgeon's post-operative instructions carefully, especially scar care to minimize the appearance of scars. However, all after weight loss surgery patients will have some scarring, but it is typically in easily concealed areas and most patients find the benefits of body contouring to be worth a few scars. For long-lasting results, patients should maintain a healthy, stable weight.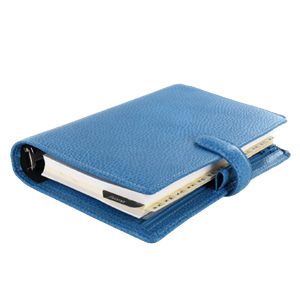 Plan Your Procedure
Procedure Recovery Location

Inpatient or Outpatient
Contact Us
Complete your weight loss journey with after weight loss body contouring to remove your loose skin and reveal your beautiful new curves. Don't let sagging skin stop you from total self-confidence. Schedule a consultation to learn more about your body contouring options.
Related Procedures