Liposuction - Men Reviews
"Excellent, Caring Physician - I did a lot of research and spoke with several doctors before deciding to have Dr. Trott perform my liposuction and breast lift. I'm middle-aged and after three children I wanted the "mommy make-over" to get back the body I previously had. My surgery was a few years ago, and everything still looks great. I was particularly impressed with the amount of time Dr. Trott spent with me before, immediately after, and in after-care follow up visits. She truly cares about her patients, and her goal is to help you look the way you want to look. She is extremely sensitive to patients not wanting to look like the had "work" done, so her focus is on natural sculpting. She is honest, very knowledgeable, and an excellent surgeon. I would definitely recommend her to anyone without reservation."
- Anonymous /
Vitals /
Aug 14, 2013
"Choosing Dr. Trott to perform my plastic surgery was the best decision I have ever made. The procedure I needed (liposuction with lipotransfer) is not all that common and there are not that many plastic surgeons that perform it. So I had to look for a doctor all over the country. Once I found Dr. Trott and red all the reviews, I was still very hesitant and wanted to meet in person first. I was amazed at how honest she was regarding what to expect. It seemed like she was not money driven at all. She genuinely wanted me to get the results I wanted. She was very straight forward answering my questions, and she openly told me all the downsides of the procedure. After six months of careful consideration I decided to move forward with Dr. Trott. Now it has been almost ten months after my procedure and I have to say I have never been this attractive in my entire life! Not even when I was 18, no joke. My body is perfect. I will not lie, the lipotransfer did not give me desired result (which Dr. Trott warned me may happen), but the results of lipo are absolutely amazing. The scars are gone, I have no weird dimples or wrinkles, everything is smooth and very symmetrical. I have one unnoticeable dent on my abdomen, that nobody (other than me) sees. I love myself naked. I look in the mirror and it makes me happy to see what I see. Truly a flawless work."
- Anonymous /
RateMDs /
Apr 11, 2015
"I had liposuction done initially by awell known surgeon who is a man. The results were mediocre and so I went to Dr. Trott and she redid the areas plus additional areas on my back. I look terrific and she is the very best for body work in Beverly Hills."
- Anonymous /
RateMDs /
Dec 05, 2008
"Now I Know Why Everyone Calls Her Lipo Queen...Beverly Hills, CA - I knew I had come to the right place when I went in for my consult and they had Steel Magnolias playing in their lobby. Then I met with Dr. Trott and I was sold! This woman is a straight shooter and absolutely knows what women want. I honestly felt like I was chatting with a friend rather than a doctor. I booked my liposuction procedure that same day. To say that I am ecstatic with my results would be an understatement. Its been 6 months since my surgery and I still can't believe how much she changed my body. I didn't think that my figure would change that much since we were only doing a few areas but I was wrong! Dr. Trott knew exactly which areas to lipo to give me the best results. The whole experience was incredibly pleasant. Its no surprise to me that her staff was also so courteous and helpful. Her office manager Ady is just divine. I must have called her 50 times the week leading up to my surgery and each time she was so patient and helpful and didn't mind answering all my questions. Not once did I feel like I was being a nuisance. I am so happy with my outcome and would highly recommend Dr. Trott. If you are considering having lipo, look no further! "
- D. /
RealSelf /
Oct 04, 2015
"39 Year Old, Mother of Two Kids. Beverly Hills, CA - Having had a full tummy tuck and liposuction a few years ago with a different doctor, I was disappointed that I still had fat that wasn't removed through my first procedure and over time it was difficult to get rid of regardless of exercise and diet. I had heard that Dr. Trott was well known in Beverlly Hills for her plastic surgery work and decided to give it one more try. I'm glad that I did because I'm thrilled will the results. "
- M. /
RealSelf /
May 17, 2016
Previous
Next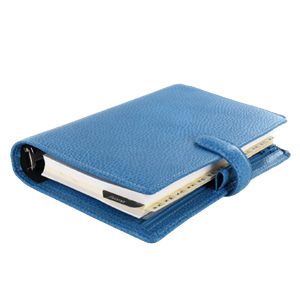 Related Post