About Breast Implant Revision
While it is not always true that breast implants have to be replaced, it is important that you realize that as your body ages – breast revision surgery or implant replacement surgery may be required to maintain the beautiful results of your breast augmentation. Because many women receive implants early in life it is expected that breast revision surgery will be needed after pregnancies or with advanced age to maintain results. Whatever your reason, double board-certified Plastic Surgeon Dr. Suzanne Trott can help you achieve your goals of restoring your breasts so they look and feel as good as they did with that first augmentation surgery. Each of Dr. Trott's breast revision surgery procedures are customized to the individual patient. If you suffer from capsular contracture or other complications of breast augmentation surgery, your health insurance may cover a portion of the surgery. However, health insurance will not cover the costs to replace your implants if this a cosmetic procedure. To learn more about your options for breast revision surgery, schedule a consultation at Suzanne A. Trott, MD, FACS in Beverly Hills, CA.
Breast Revision Reviews
"Where do I begin with Dr. Trott... I met her a year and a half ago when I was looking for a surgeon to perform my preventative double mastectomy, which could be scary for a 30 year old. I immediately fell in love with her warm personality and extreme knowledge of this procedure. I knew immediately that she was my surgeon.I had my Double mastectomy last February, followed by tissue expanding sessions in her office biweekly, until my reconstruction surgery in June.  The first surgery, (which was my first time ever under the knife) she made me feel so comfortable, both mentally and physically (she is incredible at pain management).  She checked on me every day during my 3 day hospital stay and was always available when I needed her.I looked forward to my expansion appointments because I began to view her as not only my surgeon, but a close friend. Who would have thought that tissue expanding would be so fun? ;)Again, she is great at pain management, whether she was removing a drain or filling the expander port, she was always sure to numb the area before doing any procedure. I never felt any discomfort during these visits, which I heard can be unpleasant.The exchange surgery was quick and easy. I cannot recommend Dr. Trott enough! She is a wonderful person and an incredible surgeon. I am beyond happy with my cosmetic results and  had the best experience with her over the past year!  Thanks Dr. Trott.oh-and I read her book "Lipo Queen" during my recovery and it's so good!!"
- J.B. /
Yelp /
Feb 05, 2017
"I don't even know where to really start, but Dr Trott and Addy are freaking amazeballs. I'm BRCA2 positive, and Dr Trott oversaw the entire breast reconstruction process after my double mastectomy. I'm not only thrilled with the results, but I'm happy that I had a surgeon who didn't treat me like "one more boob job". I traveled all the way from Sacramento for her hands specifically. You won't be disappointed with Dr. Trott!!"
- T.M. /
Yelp /
Feb 06, 2017
"Dr Trott is amazing! I had went through breast cancer and she helped with breast reconstructive surgery and was very happy with the results. I will be seeing here again for a final surgery again and I feel very comfortable knowing I'm in great hands . Thank you so much Dr. Trott !"
- H.L. /
Facebook /
Aug 24, 2014
"I have had numerous mutilating surgeries and less than compassionate and caring doctors. Dr.Trott from my initial consult,surgery to current continues to have the highest degree of surgical expertise and was committed to helping me get the corrective results that my breasts required. Dr.Trott also referred me to one of her associates, Dr. Merrek Dobkey and they both worked together to correct and improve the results of 8 years of horrible results and 4 incompetent plastic and reconstructive. I am so very grateful and pleased with the results.Dr. Trott is a true patient's doctor who gave me what I needed and asked for and was not just interested in the money part, which had been my experience with the 4 previous doctors.I can highly recommend her."
- Anonymous /
RateMDs /
Nov 23, 2008
"I had breast cancer, and Dr. Trott helped me from beginning to end as I beat it. The results are beautiful but the friend and family members that I gained in having this sweet soul and her staff as part of my dream team to help me thru such a hard time is priceless. She came up with options that would make me feel comfortable and still feel like me. She took the time to figure out how she could best keep what I loved most. Reconstruction is not easy and means something completely different for each individual. My results are beautiful and much better than I could have ever expected. Thank you Dr. Trott!!"
- J.L. /
Yelp /
Oct 25, 2016
Previous
Next
Usually, a breast revision surgery is performed for:
Medical reasons
Cosmetic reasons
Implant exchange
During your consultation, the surgeon will listen to the your concerns and cosmetic goals before making recommendations for a specific treatment plan. Since each implant revision surgery is unique to the patient's situation, the surgical technique and length of surgery and recovery will vary. You should expect a longer recovery time for multiple or extensive revision surgeries that involve removing scar tissue or removing loose skin. A revision that replaces a breast implant usually allows for the shortest recovery period. If you suspect your breast implant has ruptured, please seek medical attention immediately.
Implant ruptures are rare, but it does require revision surgery. A ruptured saline implant may appear to be deflated and flattened, but the saline is safely absorbed by the body. When a silicone implant ruptures, the gel doesn't move, but there is an obvious difference in firmness and the shape of the breast. In most cases, the silicone is still contained within the implant and does not harm the body.
Double bubble deformity creates an unnatural indentation in the breast and looks like the implant has fallen out of position. Visually, the breasts will appear unattractively doubled underneath the crease. This usually occurs if the implants were not properly positioned during the augmentation surgery. It can also happen if there is too much scar tissue around the implant itself. Breast revision surgery is the only way to amend this situation as the situation will not correct itself. The surgeon may also use a surgical mesh to reinforce the implant and keep it from moving.
Scarring (capsular contracture) can cause a hardening of the breast, which occurs more often in saline implants. There is always a risk of scar tissue forming around the breast implant once it has settled into the chest, which shifts the implant out of place and hardens the breast. In this case, a surgeon would have to remove the scar tissue with a procedure called a capsulectomy.
Breast rippling is a visible wrinkling beneath or on the side of the breast. This can often be seen under clothes. Rippling can happen with any augmentation patient, but it is most common with women who are thin and have very little muscle under the breast. Saline implants cause rippling more than silicone implants. This complication is not a health risk, but it does lead to unattractive, wrinkly breasts.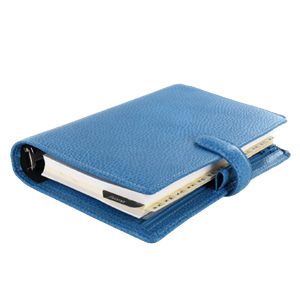 Plan Your Procedure
Recovery Time

1 - 2 Weeks

Procedure Recovery Location

Outpatient
Contact Us
New and Improved Implants
We want everyone to be happy with their breast augmentations, so we offer breast revision surgery (even if it is to correct another surgeon's work) to help you reach your cosmetic goals. Please schedule a consultation at our office to learn more about your revision possibilities.
Related Procedures
Related Posts