About Fat Transfer to Breasts
How many times have you thought, "If I could just take the fat from my thighs/hips/belly and put it in my breasts?" Fortunately, scientific and technological advances are now turning this fantasy into a reality. Double board-certified Plastic Surgeon Dr. Suzanne Trott has spent a lot of time researching and studying this new innovative technique which originated in South Florida. In the past, this procedure could only be done with multiple surgeries that transferred small volumes of fat at a time. But now, with the use of the nonsurgical BRAVA™ Breast Enhancement System and newer, gentler fat harvesting techniques, Dr. Trott can use much larger volumes of liposuctioned fat to augment your breasts - even bringing you up an entire cup size with one procedure. Breast augmentation with an autologous fat transfer allows Dr. Trott to shape and sculpt the breasts with minimal incisions for reduced scarring. In addition to improving the appearance of the breasts, patients are also able to lose unwanted fat from the lower body in the same procedure, for an overall more sculpted appearance Since Dr. Trott has been specializing in breast and body contouring for more than 6 years, this procedure is a natural addition to her practice, Suzanne A. Trott, MD, FACS in Beverly Hills, CA. Schedule a consultation to learn more information on this exciting new technique and other breast surgery options.
Fat Transfer Reviews
"Choosing Dr. Trott to perform my plastic surgery was the best decision I have ever made. The procedure I needed (liposuction with lipotransfer) is not all that common and there are not that many plastic surgeons that perform it. So I had to look for a doctor all over the country. Once I found Dr. Trott and red all the reviews, I was still very hesitant and wanted to meet in person first. I was amazed at how honest she was regarding what to expect. It seemed like she was not money driven at all. She genuinely wanted me to get the results I wanted. She was very straight forward answering my questions, and she openly told me all the downsides of the procedure. After six months of careful consideration I decided to move forward with Dr. Trott. Now it has been almost ten months after my procedure and I have to say I have never been this attractive in my entire life! Not even when I was 18, no joke. My body is perfect. I will not lie, the lipotransfer did not give me desired result (which Dr. Trott warned me may happen), but the results of lipo are absolutely amazing. The scars are gone, I have no weird dimples or wrinkles, everything is smooth and very symmetrical. I have one unnoticeable dent on my abdomen, that nobody (other than me) sees. I love myself naked. I look in the mirror and it makes me happy to see what I see. Truly a flawless work."
- Anonymous /
RateMDs /
Apr 11, 2015
"The Me I Always Wanted - Beverly Hills, CA - I had a breast reduction many years ago and was very thin but had some pockets if unwanted fat in flanks and thighs and was getting "deflated" in my breasts. Dr. Trott transformed my body and my confidence by lipo-ing the horrific fat and transferring it to by breasts to reshape and fill them! It went better than expected! A real win-win! It's been almost a year and I still have the right amount of fat remaining in my breasts! She's an artist and a wonderful human being! Top notch and highly recommended!!!! "
- L. /
RealSelf /
Apr 29, 2013
"Granny Makeover - At age 59, and 5"-2", I wanted to treat myself to a "Grannie Makeover!" My body was making me feel terrible about myself as I was really seeing what having three kids and two previous abdominal surgeries looked like! My abdomen looked like a LARGE deflated balloon and when I would lean over..well it was making me sick! I REALLY needed a tummy tuck!! My boobs had seemed to triple in size and they needed a reduction and lift! I was turning into a potato...like my mom and I once had a great shape! I wanted to find a female plastic surgeon who would "get me." A friend referred me and said to me "Don't EVEN bother going to anyone other than Suzanne Trott!!" So, I did! My first consultation was so positive and she totally understood all of my issues and concerns. Dr Trott is a perfectionist and extremely cautious, and I liked that! I am married to a physician who practices the same standards. I had my abdominalplasty, breast lift and reduction with a fat transfer to my breasts for a natural look. She also performed lipo to my hips and thighs and wherever else I needed. She is the LipoQueen and she has totally re-shaped me! She is very genuine, sweet and funny! She has a great bedside manner! I am sooooo soooo pleased with my results! I love how my body looks, my clothes fit like they should and NOW at age 62 I can saunter down any beach in a string bikini and not give a youknowwhat!Dr Suzanne Trott is the absolute best! I will tell you, don't EVEN bother going to anyone other than Suzanne Trott! I love you, Dr. Trott and I am forever grateful to you. You really have a gift!! XoxoVicki"
- V. /
RealSelf /
Mar 24, 2017
"If you are looking for a very detailed, professional, state of the art doctor, whose bedside manner and personality is very warm and comforting along with amazing results, well this is your doctor. I work in the aesthetic industry, and I refer all my clients to Dr. Trott as well as have chosen her myself when I have needed her artistic, precise skills.She has performed thousands of surgeries, her body contouring and breasts are the best in the business. Aftercare and follow up is spot on. She will answer all your questions and concerns. Beautiful, friendly office. Nice surgery center. She is my go-to plastic surgeon for myself and my friends and clients. She also created amazing shape wear! Check it out...#lipoqueen."
- J.B. /
Yelp /
Mar 31, 2016
Previous
Next
This procedure is ideal for nearly any woman who is considering breast augmentation but does not want to use saline or silicone implants. It is important for women to be in good overall health and have enough body fat available to augment the breasts. Like any other cosmetic procedures, women should have realistic expectations for this procedure.
Many women choose to have this procedure performed after achieving unsatisfactory results from an implant procedure. It is also highly effective for women with breast cancer who must undergo a mastectomy, as fat transfer has been used for many years to reconstruct removed breasts.
Natural breast augmentation through fat transfer involves 2 surgical procedures performed on the same day. First, the fat to be used in the breasts is harvested from another area of the body, most commonly from the waist, buttocks or thighs. Through the use of the REVOLVE™ System, fat is removed and collected directly into the REVOLVE System canister where it is washed and processed to separate the tissue from fluid waste and contaminants. After the fat is processed, the clean fat will be transferred to a syringe and then injected where volume enhancement is needed. Clinical studies show that the REVOLVE System removes more free oil and red blood cells from the fat than decantation or centrifugation methods, which are 2 methods commonly used by surgeons to wash and filter fatty tissue.
The whole procedure takes about 4 – 6 hours to perform. Patients can usually return to work and other light activities after a week. In some cases, 1 – 3 fat transfer procedures may be needed in order to achieve desired results. Injected fat may be absorbed by the body and not deliver expected results during the initial procedure.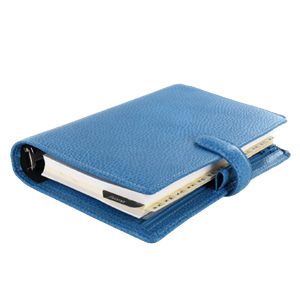 Plan Your Procedure
Recovery Time

1 Week

Procedure Recovery Location

Outpatient
Contact Us
To learn more about our natural breast augmentation procedure and find out if it is right for you, please call us today to schedule a consultation. Dr. Trott was featured in the Marie Claire article "Did She or Didn't She," to discuss the use of fat grafting in breast augmentation surgery.
Related Procedures
Related Posts